Outdoor Playground Rubber Flooring Tile
Model No.:
FST0301
Size:
500 X 500mm
1000 X 1000mm
Thickness:

15mm/20mm/25mm…50mm

Color:
Red
Green
Yellow
Grey
Blue
Black
and can be customized
Material:

recycled rubber granules

Certifications:
SGS Fire Rating certificates
EN1177
ISO9001
EN13501-1
AS ISO9239-1
NFPA and ASTM
Package:

by pallet and warped with plastic film

Application:

Playground, Park, Roof Garden, School, Pathway, Residential Area.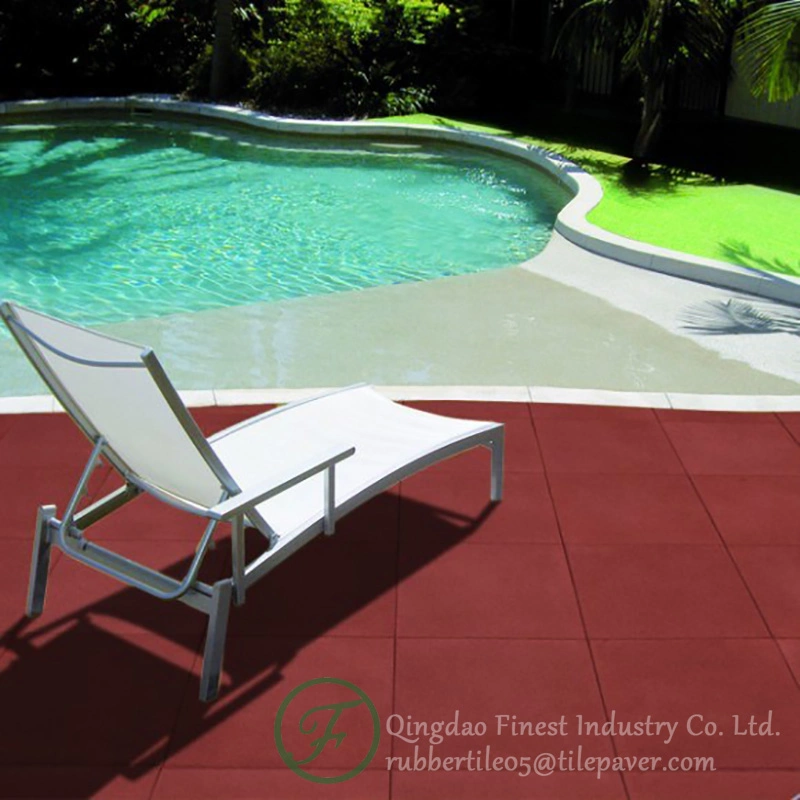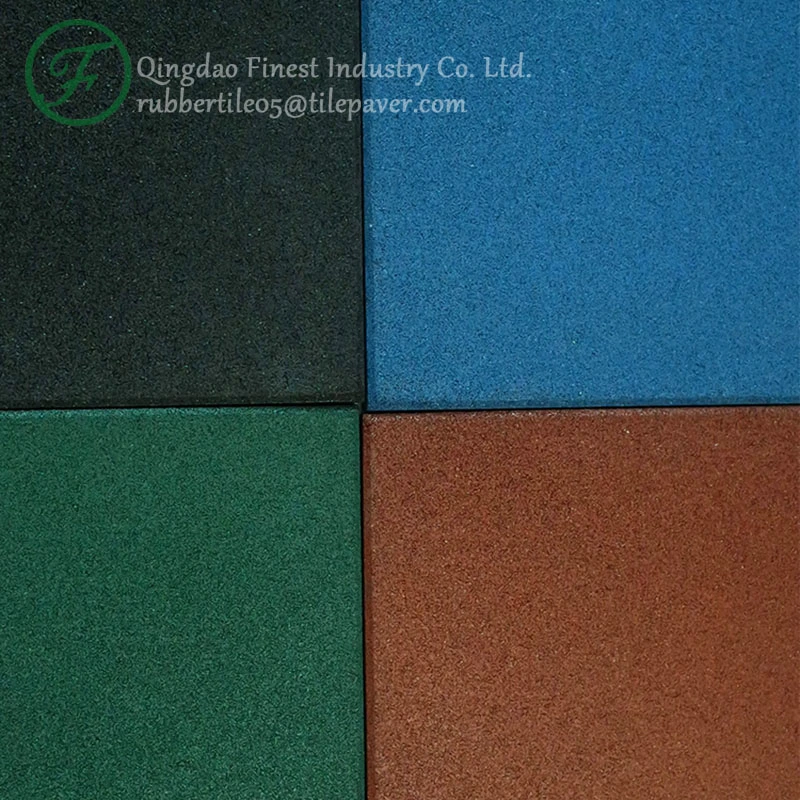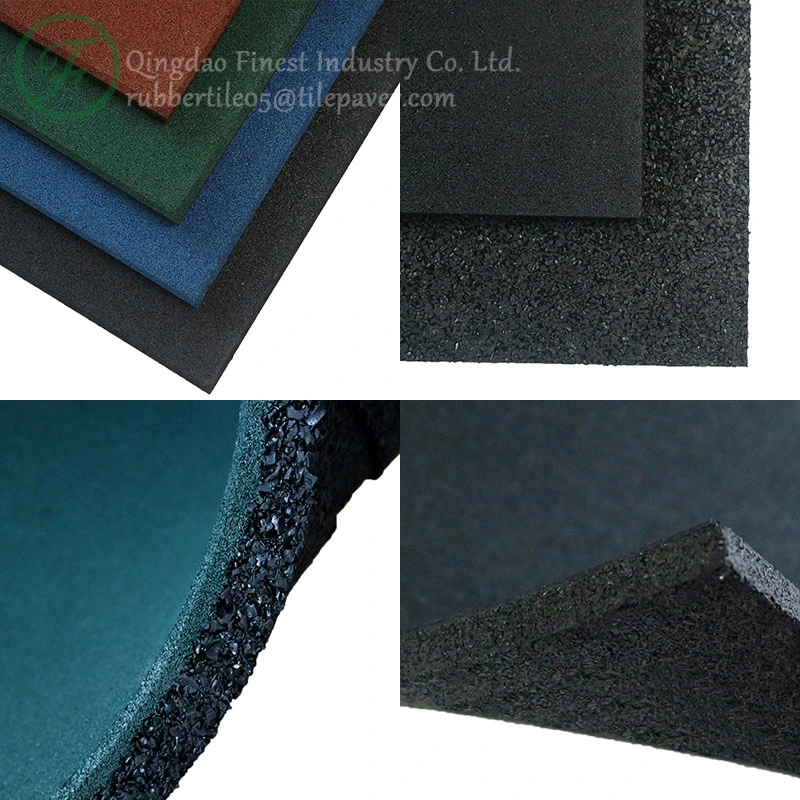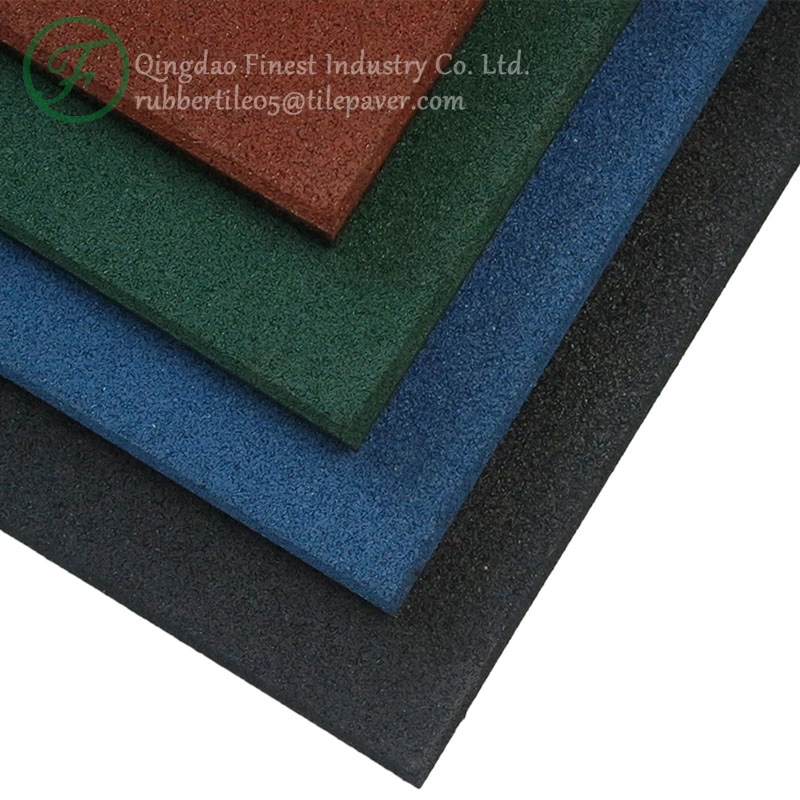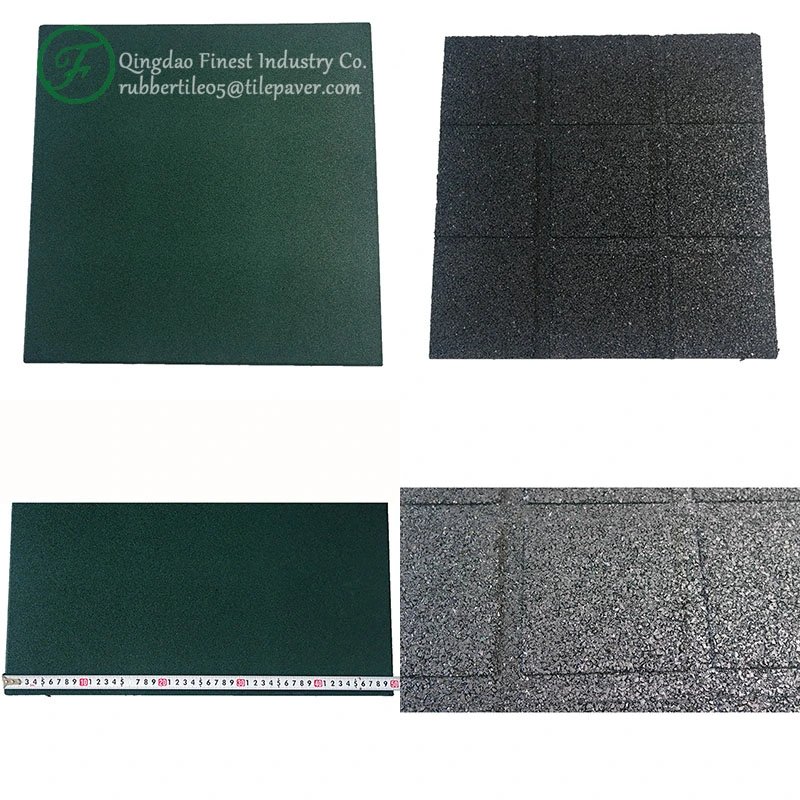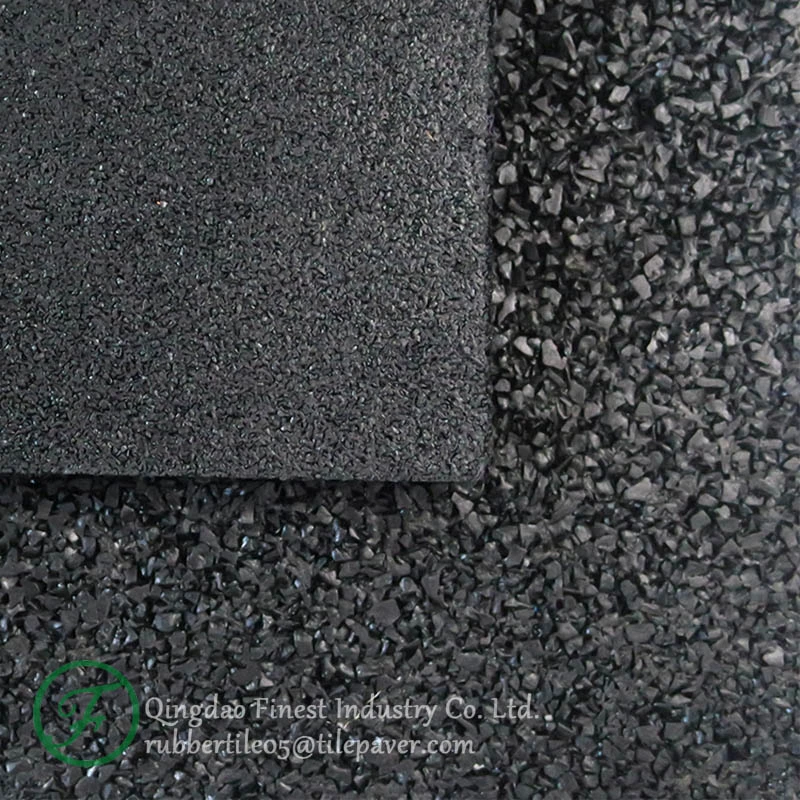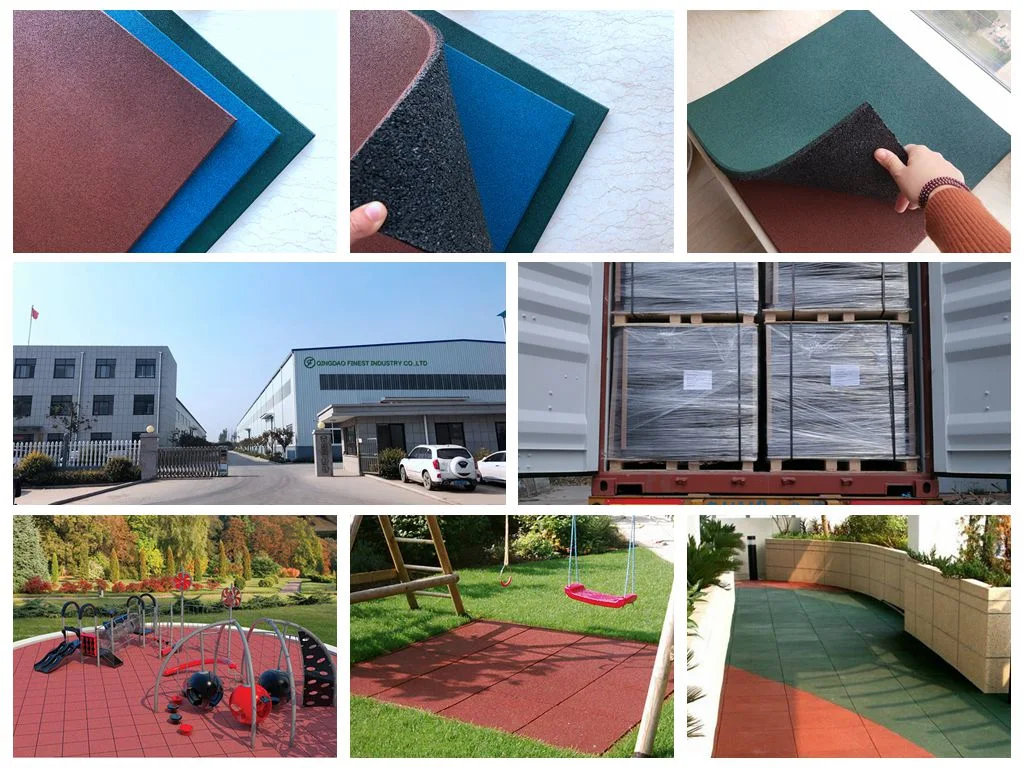 Product Advantages:
We take a useless, waste product- tyre rubber and upcycle it in to new products. Tyre rubber cannot be broken down, making it un-recyclable, and would otherwise be burned or used for landfill.

1. Environmental friendliness. Rubber is non-toxic and does not release any harmful substances in the air.

2. Nontoxic and harmless, lead content achieves the North America Standard.

3. Easy to install and maintenance-Simply lay each rubber tile on a flat surface, no need for any glue; also has an attractive appearance

4. The surface also has an anti-slip property. This reduces the risk of injuries on wet surfaces.

5. High level of strength and durability, it is resistant to direct sunlight and temperature changes

6.The rubber also has high elasticity, offers good sound insulation and has good anti-vibration properties

7. The material does not shrink. After installation and during use, the floor retains its dimensions.

8. High Denisty, stably quality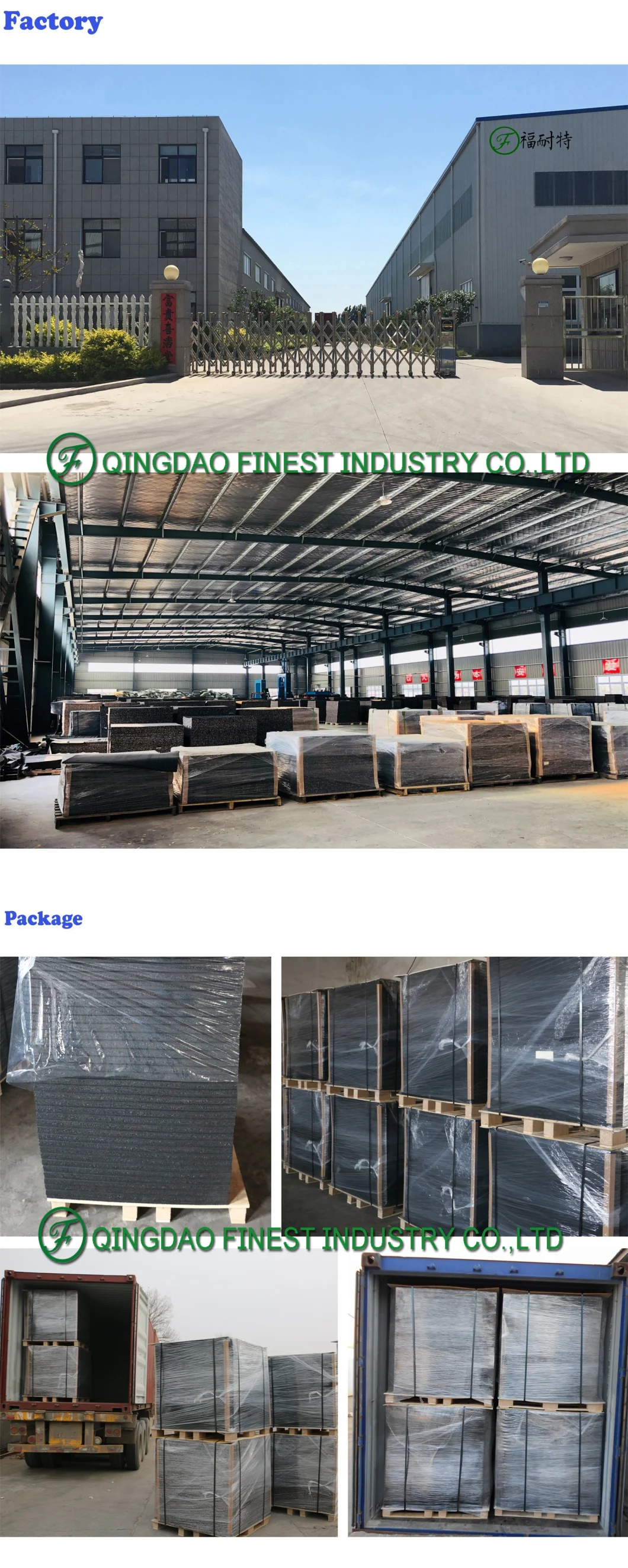 Qingdao Finest Industry Co., Ltd is a professional manufacturer of rubber mat established in 2005 located in Qingdao, China. We have been lessening the impact on the environment, reducing landfill and producing more economically rubber products, using stripped rubber from old tyres to make rubber flooring products for 13 years.

The company's business philosophy is "quality first, customer supremacy, brand creation and professional innovation". With constant innovation in production technology and management, extensive industry experience, perfection of quality and service system, we are able to produce high quality products and provide good service to all the clients over the world.

At present, the products have exported to United States, Canada, the Middle East, Russia, Spain, and Southeast Asia, etc. Because the high quality of our products and good service after sale, we gain good reputation.