High quality alumina ceramic lining tile/mat/brick
1.Application
Alumina lining is mainly used in ceramic, glaze, paint and pigment, zirconia silicate, alumina oxide, quartz, silicon carbide, lime carbonate, and mechanical equipment accessories. Also widely used in power plants, steel mills, paint, chemical, rubber, and coating fields, etc.
2. Properties
High density, high hardness, low wear loss, regular shape, impact resistance, corrosion resistance, etc.

3. Standard Dimension
Item
Length(mm)
Width1(mm)
Width2(mm)
Thickness(mm)
40-90mm brick
Rectangle brick
150±20
50±1
50
40/50/60/70/77/90±1
Trapezoid brick
150±20
50±1
45±1
40/50/60/70/77/90±1
Half rectangle brick
75±1
50±1
50±1
40/50/60/70/77/90±1
Half trapezoid brick
75±1
50±1
45±1
40/50/60/70/77/90±1
Thin brick
150±2
25±1
22.5±1
40/50/60/70/77/90±1
Manhole&discharge hole brick
Be customized according to customers' requirement
4.Used field
Ceramic complex pipeline of glass fiber reinforced plastics,
Alumina ceramic liner for cement cyclone,
Metal complex pipeline and elbow,
Abrasive liner for down spouting,
Abrasive liner for pipeline,
Preheater bracket,
Abrasive wheel of powder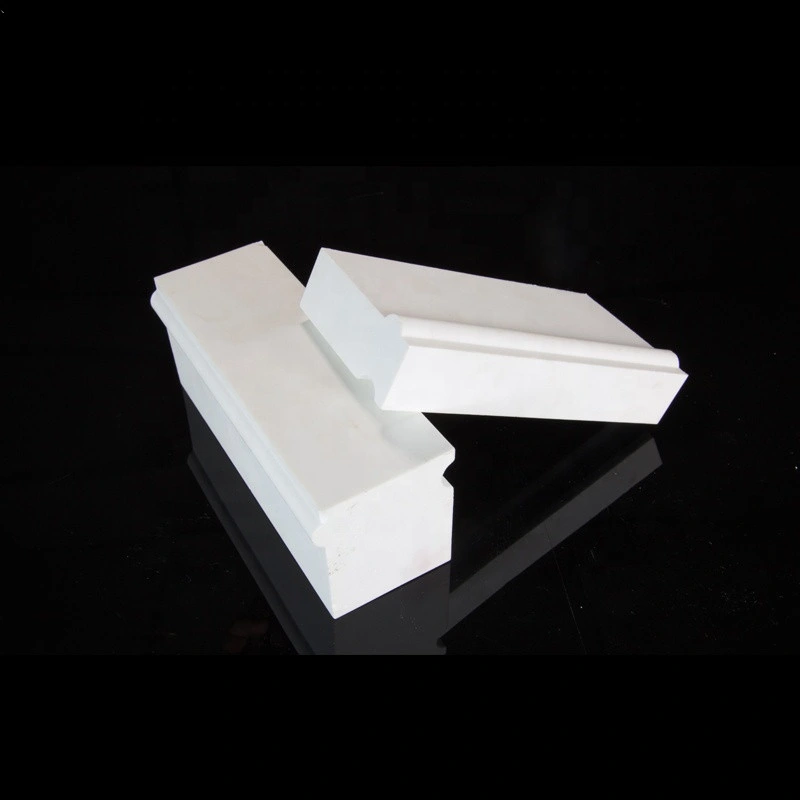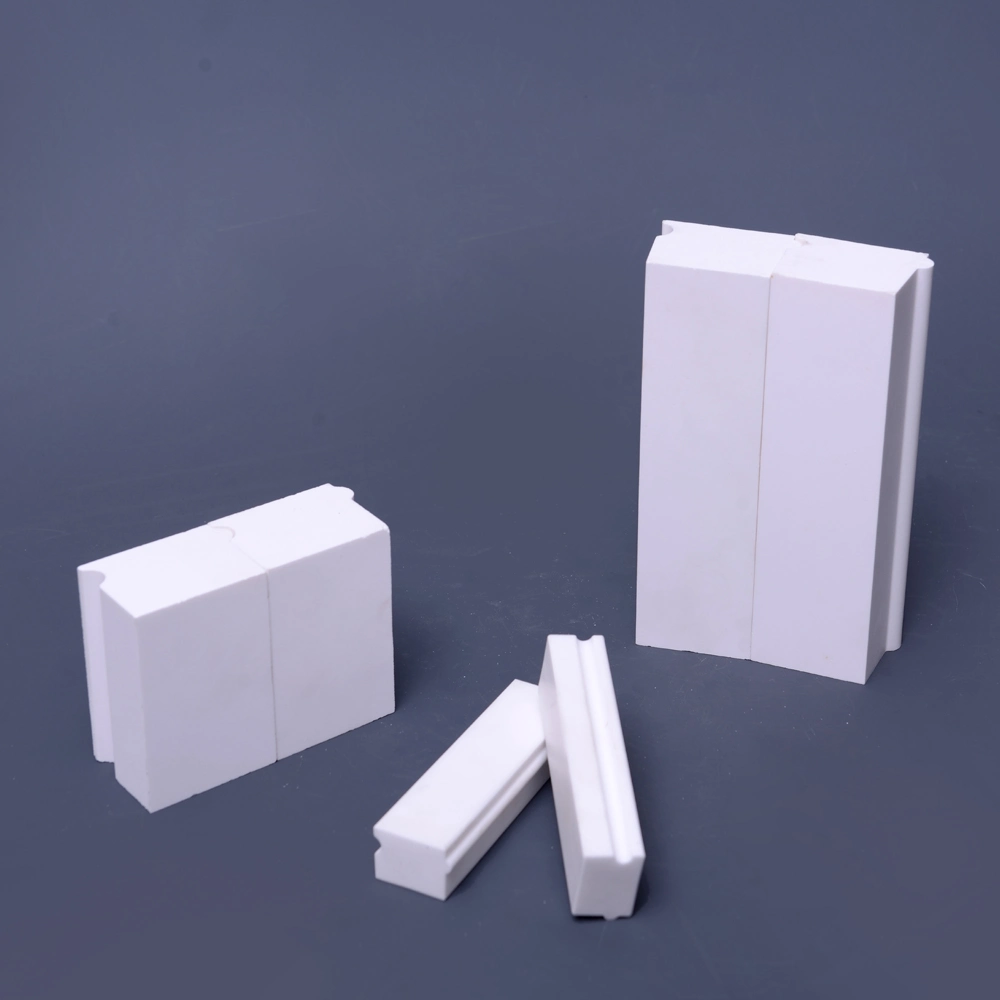 5.Company Introduction:
Zibo Chaoxin Ceramics Technology Co., Ltd. as a new and hi-tech ceramic manufacturer with excellent abilities of technology research, manufacture and distribution, is located in Zibo National New and High-tech Industrial Development Zone in Shandong Province, China.
We mainly produce various kinds of fine ceramic products, which in material of zirconium oxide (ZrO2), alumina (Al2O3), zirconium silicate (ZrSiO4), mullite (A3S2) and composite oxide ceramics. Products include ceramic grinding ball(diameter 0.3mm~30mm), Ceramic Liner(mud pump spare part), Ceramic Plunger(oil pump spare part), Alumina Lining Bricks(ceramic ball mill machine), Wear-Resistant Sleeves, Wear-Resistant Lining Tiles/Mat, ball mill machine, Cyclone, and chemical ball, etc.
Structural ceramic products are with excellent performances, such as wearing-resistance, erosion-resistance, high-temperature-resistance, high-strength, high-hardness in the working conditions in which metal or polymer ones cannot do. With functions of the most advanced manufacturing equipment in ceramic field, our structural ceramic products such as ceramic liner and ceramic plunger are with better performances(improved by 5 to 10 times), have been used widely in many oilfields and petrochemical enterprises in the chemical industry.
The company has 3 automatic 1750 degree high temperature tunnel kiln and shuttle kiln, and equipped with advanced detection device. The products are widely used in the field of ceramic, steel, mining, petrifaction, chemical, medical, coal fired power generation, cement, mineral processing industry, etc.
Most of structural ceramic products from Zibo Chaoxin have occupied domestic leading level. some have reached international leading level. Ceramic liner and plunger, in particular, have been used widely in many domestic oil field and exported to international market, such as North American market, Middle East market.
6.About factory: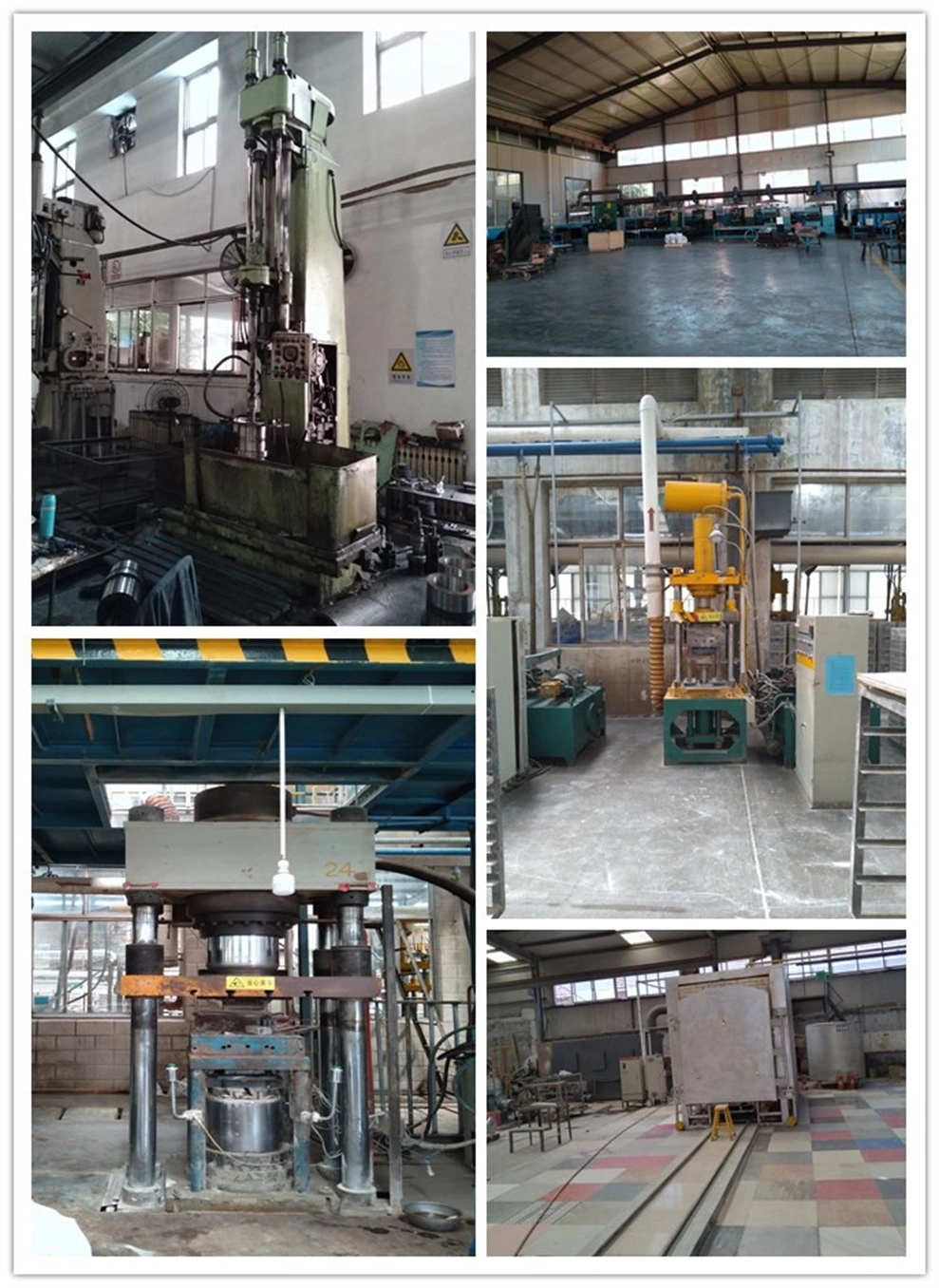 7.
Trade Show: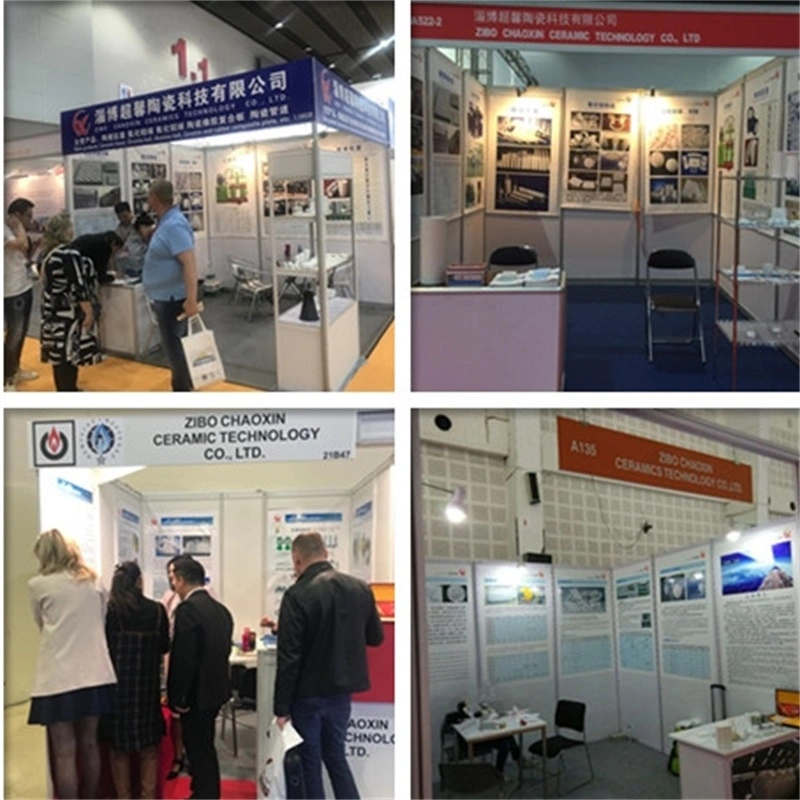 Please contact us:
International trade sales:Miss Alisa Wang